Marijuana activist Dana Beal has been arrested and needs your help.
CHECKS ARE TO BE MADE PAYABLE TO :
GLEN A SHAPIRO
1001 FARNAM STREET # 3RD FLOOR
OMAHA, NEBRASKA 68102
PLEASE "DANA BEAL" ON THE MEMO LINE
Please pass the word on freeing Dana
—
Who Is Dana Beal?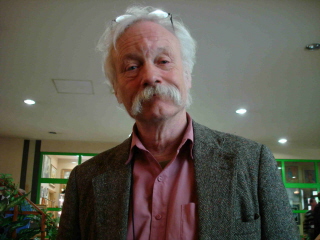 from Celeb Stoner
New York marijuana activist Dana Beal has been arrested again in the Midwest, this time. Nebraska police apprehended Beal and two others in a van on Wednesday in Ashland near Interstate 80 (just West of Omaha) after the vehicle was stopped for driving erratically. Bail was set at $500,000.
Beal was last seen in San Francisco at the NORML Conference. Presumably, he was driving back from California when the bust took place.
The Cures Not Wars founder has had numerous run-ins with the law, the most recent of which came last June when Illinois authorities confiscated a small amount of marijuana and $150,000 from him. This past May, Beal pled guilty to the pot charge and paid a fine, but the cash was not returned.
Beal organizes the annual Global Marijuana March each May.