Anonymous Volunteer Wall of Honor Inductee #5 is Casper L., who destroyed 3-4 lbs. in 2010.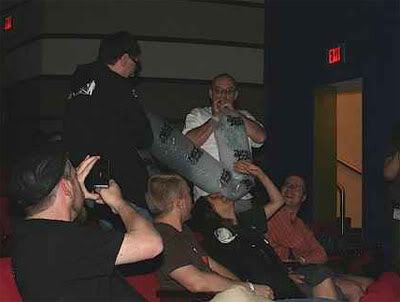 Statement: "I make it a point to keep my eyes open in search of marijuana, any time I find it I destroy it by fire… I have destroyed marijuana in a wide variety of instruments designed to burn this menace to society. There have been times when I was in such a hurry to destroy this material that I had to use such primitive means as adding thin paper to it and setting it on fire. When I am better prepared, I destroy this plant in sturdy containers – some of which even use water to cool the burnt particles and keep them from going into the air. It has been an honor to serve my country in this fashion."
Casper L., creator and host of Time 4 Hemp LIVE! has spent 4 decades seeking out and destroying marijuana. He has been destroying and average of 3 lbs a year– a total of almost 120 lbs thus far!
If you would like to nominate yourself or someone else, please send the pertinent information: your real name (such as John S.), a photo of you or simply your instrument of hazardous material destruction, and your statement. We will be happy to post you to the Anonymous Volunteer Wall of Honor.